[vc_row is_container="" css=".vc_custom_1452249968811{margin-top: 20px !important;margin-right: 3.7% !important;margin-bottom: 50px !important;margin-left: 3.7% !important;}"][vc_column width="1/1″ margin_bottom_class="" css=".vc_custom_1446930581209{background-position: center !important;background-repeat: no-repeat !important;background-size: contain !important;}"][vc_column_text css=".vc_custom_1452249840172{padding-top: 10px !important;padding-right: 30px !important;padding-bottom: 10px !important;padding-left: 30px !important;background-color: #ffffff !important;}"]
Serviced Apartment Paris
Paris is a city of historical beauty and life. Every year, numerous travellers from all global locations visit to this cultural delight to take in the incredible atmosphere. Our Paris serviced apartments consist of compact & comfortable studios, one, two & three bedroom Paris apartments. All are fully furnished and equipped throughout.
With numerous serviced apartments locations throughout Paris, you are always close to the landmarks that have made this city famous. From the world-famous Eiffel Tower, Arc de Triomphe, Notre Dame Cathedral and the Louvre, to the countless local cafés, restaurants and boutiques, conveniently located serviced apartment Paris allow you to see it all and return to a home from home serviced apartment.
Paris Business Travel
In addition to the culture, food and history that Paris is known for, it is also home to one of the largest economies in the world. We offer business travelers spacious Paris serviced apartments that include amenities, such as 24-hour guest services, high-speed internet, Wi-Fi, regular housekeeping and all kitchen utilities. These features combine all the best of home and hotel in an effort to bring our guests the very best experience during their stay in Paris.
If you are planning a business trip soon to Paris please feel free to look through our numerous serviced apartment Paris.[/vc_column_text][/vc_column][/vc_row][vc_row full_width="" parallax="" parallax_image="" is_container="" margin_bottom_class="" css=".vc_custom_1447256736247{margin-right: 3.7% !important;margin-bottom: 50px !important;margin-left: 3.7% !important;}"][vc_column width="1/4″ margin_bottom_class=""][vc_column_text css_animation="" margin_bottom_class="" css=".vc_custom_1447853085468{padding-left: 15px !important;background-color: #38c1ee !important;}"]
Testimonial
[/vc_column_text][vc_column_text css=".vc_custom_1448448323108{margin-top: -10px !important;padding-top: 15px !important;padding-right: 15px !important;padding-bottom: 15px !important;padding-left: 15px !important;background-color: #ffffff !important;}"]Serviced Apartment in Paris
Staff were really helpful, couldn't do enough for us. Also very knowledgeable with good suggestions for what to do in Paris and how to get there! The location of the apartments was really convenient, very close to metro, less than a five minute walk. (And only 10 mins walk to gare du nord for direct trains to airports, etc.)
Rebecca I, San Francisco, California[/vc_column_text][/vc_column][vc_column width="1/4″ margin_bottom_class=""][vc_column_text css_animation="" margin_bottom_class="" css=".vc_custom_1447853092172{padding-left: 15px !important;background-color: #38c1ee !important;}"]
Meet the Team
[/vc_column_text][vc_column_text css_animation="" margin_bottom_class="" css=".vc_custom_1447244112040{margin-top: -10px !important;padding-top: 10px !important;padding-right: 15px !important;padding-bottom: 33px !important;padding-left: 15px !important;background-color: #ffffff !important;}"]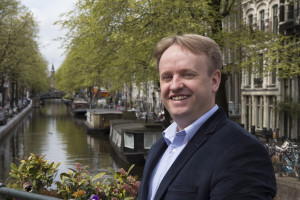 Daniel Hodgman
Co-Founder
[/vc_column_text][/vc_column][vc_column width="1/4″ margin_bottom_class=""][vc_column_text css_animation="" margin_bottom_class="" css=".vc_custom_1447853098737{margin-bottom: -10px !important;padding-left: 15px !important;background-color: #38c1ee !important;}"]
Make an Enquiry
[/vc_column_text][vc_column_text css_animation="" margin_bottom_class="" css=".vc_custom_1447249345159{padding-top: 8px !important;padding-right: 8px !important;padding-bottom: 2px !important;padding-left: 8px !important;background-color: #ffffff !important;}"]
[ninja_forms id=1]
[/vc_column_text][/vc_column][vc_column width="1/4″ margin_bottom_class=""][vc_column_text css_animation="" margin_bottom_class="" css=".vc_custom_1447853105029{margin-bottom: -10px !important;padding-left: 15px !important;background-color: #38c1ee !important;}"]
Twitter
[/vc_column_text][vc_raw_html]
JTNDYSUyMGNsYXNzJTNEJTIydHdpdHRlci10aW1lbGluZSUyMiUyMGRhdGEtZG50JTNEJTIydHJ1ZSUyMiUyMGhyZWYlM0QlMjJodHRwcyUzQSUyRiUyRnR3aXR0ZXIuY29tJTJGc2VydmNkX2FwdG10JTIyJTIwZGF0YS13aWRnZXQtaWQlM0QlMjI2NjQ0MTcwMDMwNDI2NTYyNTclMjIlMjB3aWR0aCUzRCUyMjEwMCUyNSUyMmhlaWdodCUzRCUyMjI4NXB4JTIyJTIwJTNFVHdlZXRzJTIwYnklMjAlNDBzZXJ2Y2RfYXB0bXQlM0MlMkZhJTNFJTBBJTNDc2NyaXB0JTNFJTIxZnVuY3Rpb24lMjhkJTJDcyUyQ2lkJTI5JTdCdmFyJTIwanMlMkNmanMlM0RkLmdldEVsZW1lbnRzQnlUYWdOYW1lJTI4cyUyOSU1QjAlNUQlMkNwJTNEJTJGJTVFaHR0cCUzQSUyRi50ZXN0JTI4ZC5sb2NhdGlvbiUyOSUzRiUyN2h0dHAlMjclM0ElMjdodHRwcyUyNyUzQmlmJTI4JTIxZC5nZXRFbGVtZW50QnlJZCUyOGlkJTI5JTI5JTdCanMlM0RkLmNyZWF0ZUVsZW1lbnQlMjhzJTI5JTNCanMuaWQlM0RpZCUzQmpzLnNyYyUzRHAlMkIlMjIlM0ElMkYlMkZwbGF0Zm9ybS50d2l0dGVyLmNvbSUyRndpZGdldHMuanMlMjIlM0JmanMucGFyZW50Tm9kZS5pbnNlcnRCZWZvcmUlMjhqcyUyQ2ZqcyUyOSUzQiU3RCU3RCUyOGRvY3VtZW50JTJDJTIyc2NyaXB0JTIyJTJDJTIydHdpdHRlci13anMlMjIlMjklM0IlM0MlMkZzY3JpcHQlM0U=
[/vc_raw_html][/vc_column][/vc_row][vc_row full_width="" parallax="" parallax_image="" is_container="" margin_bottom_class="" css=".vc_custom_1447256763934{margin-top: -60px !important;margin-right: 3.7% !important;margin-left: 3.7% !important;}"][vc_column width="1/1″ margin_bottom_class="" css=".vc_custom_1447248982329{padding-top: 10px !important;}"][vc_column_text css_animation="" margin_bottom_class="" css=".vc_custom_1447853114901{margin-bottom: -10px !important;padding-left: 15px !important;background-color: #38c1ee !important;}"]
Featured Apartments
[/vc_column_text]
avg/night€250,00

Found in one of the most sought after locations in Paris, serviced-apartment.com offers these stunning apartments which are the epitome
[/vc_column][/vc_row]