[vc_row is_container="" css=".vc_custom_1452249434723{margin-top: 20px !important;margin-right: 3.7% !important;margin-bottom: 50px !important;margin-left: 3.7% !important;}"][vc_column width="1/1″ margin_bottom_class="" css=".vc_custom_1446930581209{background-position: center !important;background-repeat: no-repeat !important;background-size: contain !important;}"][vc_column_text css=".vc_custom_1452249520560{padding-top: 10px !important;padding-right: 30px !important;padding-bottom: 10px !important;padding-left: 30px !important;background-color: #ffffff !important;}"]
Serviced Apartment London
Whether you are travelling for business or one of the countless travelers who enjoy the beautiful sites while on vacation, London serviced apartments are the best way to enjoy this vibrant city. With locations throughout London, you are never more than a few steps away from international attractions such as Big Ben, Buckingham Palace, Tower Bridge, Westminster Abbey, London Eye,
Serviced apartment London offer more than the normal hotel experience. These spacious business apartments allow you to experience London at its very best. The choice of being able to shop and cook in your own kitchen whilst entertaining friends and guests are just some of the ways you will feel at home with serviced-apartment.com
The city of London offers endless entertainment for vacationers. From the sights and sounds to the history, culture and tradition, it's no wonder London remains one of the top serviced apartment business destinations in the world. As a leading gateway to Europe, London offers a multi-faceted appeal for both the business and leisure traveler. Marvel at the historic traditions of the Royal Family, Buckingham Palace, and the Tower of London. Experience the contemporary arts of the Tate Modern and the cultural entertainment of the West End.
London is Europe's leading Stock Exchange. and its established banking and financial centre in the Docklands, London remains the city of choice for international business travellers.
Serviced apartment accommodation is available in a variety of locations. They are fully furnished, and offer all the benefits of space and comfort whether your requirement is for business travel, business meetings and relocation, project assignments or leisure travel.
Serviced Apartments for the Business Traveler
Business travel represents a large sector of London's visitors. Renowned as the financial and cultural centre of the world, we cater for the needs of comfortable accommodation. London serviced apartments allow business travelers to feel at home with amenities such as a fully furnished bedrooms, luxurious living area, fully equipped dining room and kitchen facilities.
Please select from our extensive choice of serviced apartment london for multiple bedroom options in locations throughout this historic and exciting city.[/vc_column_text][/vc_column][/vc_row][vc_row full_width="" parallax="" parallax_image="" is_container="" margin_bottom_class="" css=".vc_custom_1447256736247{margin-right: 3.7% !important;margin-bottom: 50px !important;margin-left: 3.7% !important;}"][vc_column width="1/4″ margin_bottom_class=""][vc_column_text css_animation="" margin_bottom_class="" css=".vc_custom_1447853085468{padding-left: 15px !important;background-color: #38c1ee !important;}"]
Testimonial
[/vc_column_text][vc_column_text css=".vc_custom_1448447869162{margin-top: -10px !important;padding-top: 15px !important;padding-right: 15px !important;padding-bottom: 15px !important;padding-left: 15px !important;background-color: #ffffff !important;}"]Serviced Apartment in London
Our room was spacious ..great king sized bed, airy sitting room with dining table, well appointed kitchen and nice bathroom. The reception staff were really excellent and the apartment location great for tube stations, pubs, shops etc. can thoroughly recommend .. Beats a hotel any time
Thomas van Buyten
Belgium[/vc_column_text][/vc_column][vc_column width="1/4″ margin_bottom_class=""][vc_column_text css_animation="" margin_bottom_class="" css=".vc_custom_1447853092172{padding-left: 15px !important;background-color: #38c1ee !important;}"]
Meet the Team
[/vc_column_text][vc_column_text css_animation="" margin_bottom_class="" css=".vc_custom_1447244112040{margin-top: -10px !important;padding-top: 10px !important;padding-right: 15px !important;padding-bottom: 33px !important;padding-left: 15px !important;background-color: #ffffff !important;}"]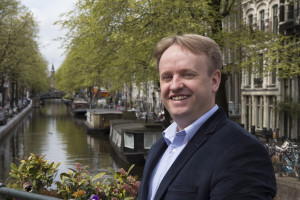 Daniel Hodgman
Co-Founder
[/vc_column_text][/vc_column][vc_column width="1/4″ margin_bottom_class=""][vc_column_text css_animation="" margin_bottom_class="" css=".vc_custom_1447853098737{margin-bottom: -10px !important;padding-left: 15px !important;background-color: #38c1ee !important;}"]
Make an Enquiry
[/vc_column_text][vc_column_text css_animation="" margin_bottom_class="" css=".vc_custom_1447249345159{padding-top: 8px !important;padding-right: 8px !important;padding-bottom: 2px !important;padding-left: 8px !important;background-color: #ffffff !important;}"]
[ninja_forms id=1]
[/vc_column_text][/vc_column][vc_column width="1/4″ margin_bottom_class=""][vc_column_text css_animation="" margin_bottom_class="" css=".vc_custom_1447853105029{margin-bottom: -10px !important;padding-left: 15px !important;background-color: #38c1ee !important;}"]
Twitter
[/vc_column_text][vc_raw_html]
JTNDYSUyMGNsYXNzJTNEJTIydHdpdHRlci10aW1lbGluZSUyMiUyMGRhdGEtZG50JTNEJTIydHJ1ZSUyMiUyMGhyZWYlM0QlMjJodHRwcyUzQSUyRiUyRnR3aXR0ZXIuY29tJTJGc2VydmNkX2FwdG10JTIyJTIwZGF0YS13aWRnZXQtaWQlM0QlMjI2NjQ0MTcwMDMwNDI2NTYyNTclMjIlMjB3aWR0aCUzRCUyMjEwMCUyNSUyMmhlaWdodCUzRCUyMjI4NXB4JTIyJTIwJTNFVHdlZXRzJTIwYnklMjAlNDBzZXJ2Y2RfYXB0bXQlM0MlMkZhJTNFJTBBJTNDc2NyaXB0JTNFJTIxZnVuY3Rpb24lMjhkJTJDcyUyQ2lkJTI5JTdCdmFyJTIwanMlMkNmanMlM0RkLmdldEVsZW1lbnRzQnlUYWdOYW1lJTI4cyUyOSU1QjAlNUQlMkNwJTNEJTJGJTVFaHR0cCUzQSUyRi50ZXN0JTI4ZC5sb2NhdGlvbiUyOSUzRiUyN2h0dHAlMjclM0ElMjdodHRwcyUyNyUzQmlmJTI4JTIxZC5nZXRFbGVtZW50QnlJZCUyOGlkJTI5JTI5JTdCanMlM0RkLmNyZWF0ZUVsZW1lbnQlMjhzJTI5JTNCanMuaWQlM0RpZCUzQmpzLnNyYyUzRHAlMkIlMjIlM0ElMkYlMkZwbGF0Zm9ybS50d2l0dGVyLmNvbSUyRndpZGdldHMuanMlMjIlM0JmanMucGFyZW50Tm9kZS5pbnNlcnRCZWZvcmUlMjhqcyUyQ2ZqcyUyOSUzQiU3RCU3RCUyOGRvY3VtZW50JTJDJTIyc2NyaXB0JTIyJTJDJTIydHdpdHRlci13anMlMjIlMjklM0IlM0MlMkZzY3JpcHQlM0U=
[/vc_raw_html][/vc_column][/vc_row][vc_row full_width="" parallax="" parallax_image="" is_container="" margin_bottom_class="" css=".vc_custom_1447256763934{margin-top: -60px !important;margin-right: 3.7% !important;margin-left: 3.7% !important;}"][vc_column width="1/1″ margin_bottom_class="" css=".vc_custom_1447248982329{padding-top: 10px !important;}"][vc_column_text css_animation="" margin_bottom_class="" css=".vc_custom_1447853114901{margin-bottom: -10px !important;padding-left: 15px !important;background-color: #38c1ee !important;}"]
Featured Apartments
[/vc_column_text]
[/vc_column][/vc_row]