[vc_row full_width="" parallax="" parallax_image="" is_container="" margin_bottom_class="" css=".vc_custom_1447256716320{margin-top: 20px !important;margin-right: 3.7% !important;margin-bottom: -20px !important;margin-left: 3.7% !important;}"][vc_column width="1/2″ margin_bottom_class="" css=".vc_custom_1446930581209{background-position: center !important;background-repeat: no-repeat !important;background-size: contain !important;}"][vc_column_text css=".vc_custom_1448446617131{padding-top: 10px !important;padding-right: 30px !important;padding-bottom: 10px !important;padding-left: 30px !important;background-color: #ffffff !important;}"]
Serviced Apartment Amsterdam
Amsterdam is the capital city and most populous city of the Kingdom of the Netherlands. Its status as the Dutch capital is mandated by the Constitution of the Netherlands though it is not the seat of the Dutch government, which is The Hague. Amsterdam has a population of 831,279 within the city proper, 1,326,384 in the urban area and 1,599,737 in the metropolitan area. The city region has an approximate population of 2,431,000.
The city is located in the province of North Holland in the west of the country, and is also North Holland's largest city. It comprises much of the northern part of the Randstad, one of the larger conurbations in Europe, with a population of approximately 7 million.
On this page you can get more information about apartments in Amsterdam.
Serviced-Apartment.com[/vc_column_text][/vc_column][vc_column width="1/2″ margin_bottom_class="" offset="vc_hidden-md vc_hidden-sm vc_hidden-xs"][vc_video link="https://youtu.be/IvsHvfs3G1M"][/vc_column][/vc_row][vc_row full_width="" parallax="" parallax_image="" is_container="" margin_bottom_class="" css=".vc_custom_1447256736247{margin-right: 3.7% !important;margin-bottom: 50px !important;margin-left: 3.7% !important;}"][vc_column width="1/4″ margin_bottom_class=""][vc_column_text css_animation="" margin_bottom_class="" css=".vc_custom_1447853085468{padding-left: 15px !important;background-color: #38c1ee !important;}"]
Testimonial
[/vc_column_text][vc_column_text css=".vc_custom_1448446951270{margin-top: -10px !important;padding-top: 15px !important;padding-right: 15px !important;padding-bottom: 10px !important;padding-left: 15px !important;background-color: #ffffff !important;}"]Serviced Apartment in Amsterdam
Our flight arrived very early morning so the agents offered to let us keep our bags at their office until our apartment was ready which they managed to get done 2hrs quicker than expected. Apartment was great and really well equipped, will not say which one as we have already decided to book exactly the same again next year.
James H.
Kilbeggan, Ireland[/vc_column_text][/vc_column][vc_column width="1/4″ margin_bottom_class=""][vc_column_text css_animation="" margin_bottom_class="" css=".vc_custom_1447853092172{padding-left: 15px !important;background-color: #38c1ee !important;}"]
Meet the Team
[/vc_column_text][vc_column_text css_animation="" margin_bottom_class="" css=".vc_custom_1447244112040{margin-top: -10px !important;padding-top: 10px !important;padding-right: 15px !important;padding-bottom: 33px !important;padding-left: 15px !important;background-color: #ffffff !important;}"]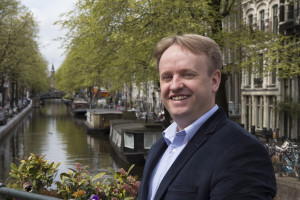 Daniel Hodgman
Co-Founder
[/vc_column_text][/vc_column][vc_column width="1/4″ margin_bottom_class=""][vc_column_text css_animation="" margin_bottom_class="" css=".vc_custom_1447853098737{margin-bottom: -10px !important;padding-left: 15px !important;background-color: #38c1ee !important;}"]
Make an Enquiry
[/vc_column_text][vc_column_text css_animation="" margin_bottom_class="" css=".vc_custom_1447249345159{padding-top: 8px !important;padding-right: 8px !important;padding-bottom: 2px !important;padding-left: 8px !important;background-color: #ffffff !important;}"]
[ninja_forms id=1]
[/vc_column_text][/vc_column][vc_column width="1/4″ margin_bottom_class=""][vc_column_text css_animation="" margin_bottom_class="" css=".vc_custom_1447853105029{margin-bottom: -10px !important;padding-left: 15px !important;background-color: #38c1ee !important;}"]
Twitter
[/vc_column_text][vc_raw_html]
JTNDYSUyMGNsYXNzJTNEJTIydHdpdHRlci10aW1lbGluZSUyMiUyMGRhdGEtZG50JTNEJTIydHJ1ZSUyMiUyMGhyZWYlM0QlMjJodHRwcyUzQSUyRiUyRnR3aXR0ZXIuY29tJTJGc2VydmNkX2FwdG10JTIyJTIwZGF0YS13aWRnZXQtaWQlM0QlMjI2NjQ0MTcwMDMwNDI2NTYyNTclMjIlMjB3aWR0aCUzRCUyMjEwMCUyNSUyMmhlaWdodCUzRCUyMjI4NXB4JTIyJTIwJTNFVHdlZXRzJTIwYnklMjAlNDBzZXJ2Y2RfYXB0bXQlM0MlMkZhJTNFJTBBJTNDc2NyaXB0JTNFJTIxZnVuY3Rpb24lMjhkJTJDcyUyQ2lkJTI5JTdCdmFyJTIwanMlMkNmanMlM0RkLmdldEVsZW1lbnRzQnlUYWdOYW1lJTI4cyUyOSU1QjAlNUQlMkNwJTNEJTJGJTVFaHR0cCUzQSUyRi50ZXN0JTI4ZC5sb2NhdGlvbiUyOSUzRiUyN2h0dHAlMjclM0ElMjdodHRwcyUyNyUzQmlmJTI4JTIxZC5nZXRFbGVtZW50QnlJZCUyOGlkJTI5JTI5JTdCanMlM0RkLmNyZWF0ZUVsZW1lbnQlMjhzJTI5JTNCanMuaWQlM0RpZCUzQmpzLnNyYyUzRHAlMkIlMjIlM0ElMkYlMkZwbGF0Zm9ybS50d2l0dGVyLmNvbSUyRndpZGdldHMuanMlMjIlM0JmanMucGFyZW50Tm9kZS5pbnNlcnRCZWZvcmUlMjhqcyUyQ2ZqcyUyOSUzQiU3RCU3RCUyOGRvY3VtZW50JTJDJTIyc2NyaXB0JTIyJTJDJTIydHdpdHRlci13anMlMjIlMjklM0IlM0MlMkZzY3JpcHQlM0U=
[/vc_raw_html][/vc_column][/vc_row][vc_row full_width="" parallax="" parallax_image="" is_container="" margin_bottom_class="" css=".vc_custom_1447256763934{margin-top: -60px !important;margin-right: 3.7% !important;margin-left: 3.7% !important;}"][vc_column width="1/1″ margin_bottom_class="" css=".vc_custom_1447248982329{padding-top: 10px !important;}"][vc_column_text css_animation="" margin_bottom_class="" css=".vc_custom_1447853114901{margin-bottom: -10px !important;padding-left: 15px !important;background-color: #38c1ee !important;}"]
Featured Apartments
[/vc_column_text]
[/vc_column][/vc_row]