[vc_row full_width="" parallax="" parallax_image="" is_container="" margin_bottom_class="" css=".vc_custom_1447256716320{margin-top: 20px !important;margin-right: 3.7% !important;margin-bottom: -20px !important;margin-left: 3.7% !important;}"][vc_column width="1/2″ margin_bottom_class="" css=".vc_custom_1446930581209{background-position: center !important;background-repeat: no-repeat !important;background-size: contain !important;}"][vc_column_text css=".vc_custom_1448450662384{padding-top: 10px !important;padding-right: 30px !important;padding-bottom: 10px !important;padding-left: 30px !important;background-color: #ffffff !important;}"]
Serviced Apartment Munich
[/vc_column_text][/vc_column][vc_column width="1/2″ margin_bottom_class="" offset="vc_hidden-md vc_hidden-sm vc_hidden-xs"][vc_video link="https://www.youtube.com/watch?v=4H06TFwvBe4″][/vc_column][/vc_row][vc_row full_width="" parallax="" parallax_image="" is_container="" margin_bottom_class="" css=".vc_custom_1447256736247{margin-right: 3.7% !important;margin-bottom: 50px !important;margin-left: 3.7% !important;}"][vc_column width="1/4″ margin_bottom_class=""][vc_column_text css_animation="" margin_bottom_class="" css=".vc_custom_1447853085468{padding-left: 15px !important;background-color: #38c1ee !important;}"]
Testimonial
[/vc_column_text][vc_column_text css=".vc_custom_1448450992499{margin-top: -10px !important;padding-top: 15px !important;padding-right: 15px !important;padding-bottom: 5px !important;padding-left: 15px !important;background-color: #ffffff !important;}"]
We stayed in the apartment for a few months. The apartment is beautiful, with every last detail thought of – it felt like staying in a 5-star hotel. It was very comfortable and had everything we needed. The flat was always very warm, the beds were comfortable and the wet room bathroom was luxurious! We were given a lot of helpful advice and directions before our arrival. The restaurant recommendations were great too. We were greeted when we arrived and made to feel very welcome – nothing was too much trouble.
Lehel itself is a beautiful residential district of Munich, about a ten minute walk from the centre of Munich. It is a perfect location, we could stroll to restaurants and coffee shops and walk easily to the city centre and to the Englischer Garten too. You could not beat the location.
A perfect trip, great location and stunning apartment, would definitely go back!
[/vc_column_text][/vc_column][vc_column width="1/4″ margin_bottom_class=""][vc_column_text css_animation="" margin_bottom_class="" css=".vc_custom_1447853092172{padding-left: 15px !important;background-color: #38c1ee !important;}"]
Meet the Team
[/vc_column_text][vc_column_text css_animation="" margin_bottom_class="" css=".vc_custom_1447244112040{margin-top: -10px !important;padding-top: 10px !important;padding-right: 15px !important;padding-bottom: 33px !important;padding-left: 15px !important;background-color: #ffffff !important;}"]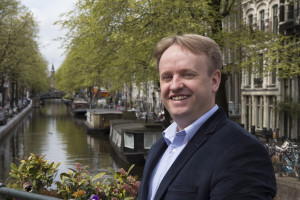 Daniel Hodgman
Co-Founder
[/vc_column_text][/vc_column][vc_column width="1/4″ margin_bottom_class=""][vc_column_text css_animation="" margin_bottom_class="" css=".vc_custom_1447853098737{margin-bottom: -10px !important;padding-left: 15px !important;background-color: #38c1ee !important;}"]
Make an Enquiry
[/vc_column_text][vc_column_text css_animation="" margin_bottom_class="" css=".vc_custom_1447249345159{padding-top: 8px !important;padding-right: 8px !important;padding-bottom: 2px !important;padding-left: 8px !important;background-color: #ffffff !important;}"]
[ninja_forms id=1]
[/vc_column_text][/vc_column][vc_column width="1/4″ margin_bottom_class=""][vc_column_text css_animation="" margin_bottom_class="" css=".vc_custom_1447853105029{margin-bottom: -10px !important;padding-left: 15px !important;background-color: #38c1ee !important;}"]
Twitter
[/vc_column_text][vc_raw_html]
JTNDYSUyMGNsYXNzJTNEJTIydHdpdHRlci10aW1lbGluZSUyMiUyMGRhdGEtZG50JTNEJTIydHJ1ZSUyMiUyMGhyZWYlM0QlMjJodHRwcyUzQSUyRiUyRnR3aXR0ZXIuY29tJTJGc2VydmNkX2FwdG10JTIyJTIwZGF0YS13aWRnZXQtaWQlM0QlMjI2NjQ0MTcwMDMwNDI2NTYyNTclMjIlMjB3aWR0aCUzRCUyMjEwMCUyNSUyMmhlaWdodCUzRCUyMjI4NXB4JTIyJTIwJTNFVHdlZXRzJTIwYnklMjAlNDBzZXJ2Y2RfYXB0bXQlM0MlMkZhJTNFJTBBJTNDc2NyaXB0JTNFJTIxZnVuY3Rpb24lMjhkJTJDcyUyQ2lkJTI5JTdCdmFyJTIwanMlMkNmanMlM0RkLmdldEVsZW1lbnRzQnlUYWdOYW1lJTI4cyUyOSU1QjAlNUQlMkNwJTNEJTJGJTVFaHR0cCUzQSUyRi50ZXN0JTI4ZC5sb2NhdGlvbiUyOSUzRiUyN2h0dHAlMjclM0ElMjdodHRwcyUyNyUzQmlmJTI4JTIxZC5nZXRFbGVtZW50QnlJZCUyOGlkJTI5JTI5JTdCanMlM0RkLmNyZWF0ZUVsZW1lbnQlMjhzJTI5JTNCanMuaWQlM0RpZCUzQmpzLnNyYyUzRHAlMkIlMjIlM0ElMkYlMkZwbGF0Zm9ybS50d2l0dGVyLmNvbSUyRndpZGdldHMuanMlMjIlM0JmanMucGFyZW50Tm9kZS5pbnNlcnRCZWZvcmUlMjhqcyUyQ2ZqcyUyOSUzQiU3RCU3RCUyOGRvY3VtZW50JTJDJTIyc2NyaXB0JTIyJTJDJTIydHdpdHRlci13anMlMjIlMjklM0IlM0MlMkZzY3JpcHQlM0U=
[/vc_raw_html][/vc_column][/vc_row][vc_row full_width="" parallax="" parallax_image="" is_container="" margin_bottom_class="" css=".vc_custom_1447256763934{margin-top: -60px !important;margin-right: 3.7% !important;margin-left: 3.7% !important;}"][vc_column width="1/1″ margin_bottom_class="" css=".vc_custom_1447248982329{padding-top: 10px !important;}"][vc_column_text css_animation="" margin_bottom_class="" css=".vc_custom_1447853114901{margin-bottom: -10px !important;padding-left: 15px !important;background-color: #38c1ee !important;}"]
Featured Apartments
[/vc_column_text]
avg/night€70,00

Rupprechstrasse Apartments provide corporate serviced accommodation in Neuhausen. On-site parking is available at an additional charge. There are studio and

avg/night€130,00

These Munich serviced apartments are in the city centre, next to the Viktualienmarkt and a few minutes walk from Reichenbachplatz tram
[/vc_column][/vc_row]